Petition for Recount on the 2012 Presidential Election
64,188

Letters and Emails Sent So Far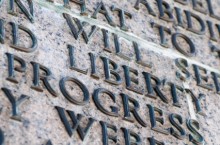 As our representatives, you have legal standing to challenge the election results in our 2012 presidential election. We would not have you think we are just unsatisfied with the results, so want a redress, there are more important things at stake here.
Fraud in the elections has far exceed any in the past. Not only do the election investigators call the data highly suspicious, there are instances of more votes cast than voters who signed in. 'Quality Control' groups were allowed to fill in military votes without monitoring, indeed, the poll watchers were forbidden access to them even though they were in voting areas. Military vote has not been counted or even ballots sent out. ID's have not been checked even in states that voted in the measure, by reason of government interference. States that were 'allowed' to enact theri voter ID laws, voted for Romney. Alan West, even though unfairly blocked from the ballot boxes, has still been able to show he had the majority.
Taking away our vote is taking away the voice of the people. It means we are no longer ruled by consent of the people, but without consent. This is unacceptable and cannot be allowed to stand. Demand a recount!